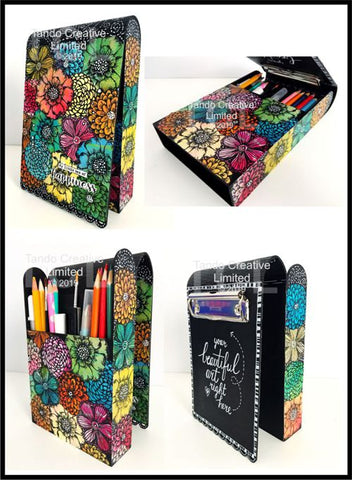 Tando Creative Birgit Koopsen Ministry of Mixology Art Case
PLEASE NOTE: This comes flat pack undecorated, the product photograph is for design purposes only (to show you how you can decorate the box)
Supplied undecorated.
Fabulous portable art case designed by Birgit Koopsen as seen at the November 2018 Ministry of Mixology retreat and also on Hochanda on the 29th January.
Made up dimension: 195mm x 126mm x 40mm deep with 2 inner compartments to take A6 paper sheets and pens/pencils.
Fold over the front cover to reveal a clipboard clip on the inside. 
---
We Also Recommend
---