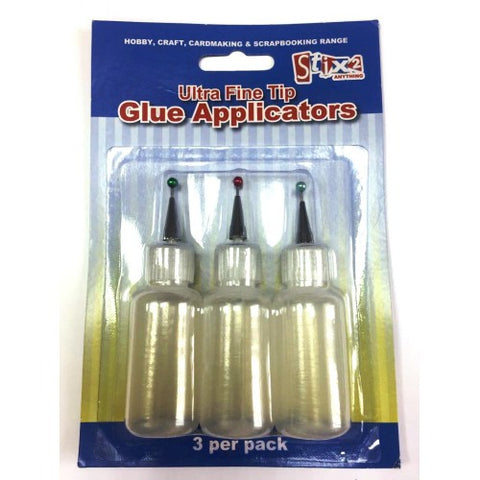 Ultra Fine Tip Glue Applicators Stix2 S57277
With these bottles you can:
 Here you can create dots, write names, or greetings, the fine nib allows for ease of use when a thin line is needed.
Decorate by adding glitter or allow for the glue to dry and use the Stix2 Shiny Transfer Foils.
Use the Fine Tip and follow embossing patterns, add detail to stamped images or patterned papers then sprinkle with glitter.
The PVA Glue can be used to attach gems, pearls, punches and shapes.
---
We Also Recommend
---